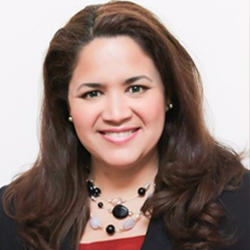 Fredeswinda Collazo
Presenter
Freddie is a global instructional strategist and designer who specializes in helping companies be more effective though their people. Over the last 25 years, she's led large, in-depth global projects in 57 countries with a variety of clients. Her focus is in developing teams in areas of leadership, technical (sales, product, and software), and professional skills (connecting and communicating effectively), using research in adult education, distance learning, and best practices from corporations worldwide.
Her work is tailored to the company's needs, and has a track record of achieving measurable results. Freddie's focus is to help clients harness technology to build training that optimizes employee performance, and clients awareness of the business. She does this by:
- Providing thought leadership and coaching to help organizations connect-the-dots for resultdriven learning and development experiences that leverage people's innovation to develops positive impact
- Setting strategic guidance for the design and development of all learning content and offerings in support of the organization's mission and multinational business strategies
- Providing tactical direction to get and retain talent with strategies that lead team members to become self-accountable, self-motivated, and self-actualized
- Building learning cultures centered around people that enable teams to collectively create solutions from everyone's contributions
Freddie seeks to find ways people can build genuine relationships and builds tailored training that explicitly addresses her client's needs.
BVisible Solutions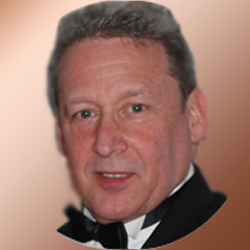 Rick Scherer
Presenter
A lifelong student of management and entrepreneurship, Rick Scherer earned a dual Bachelor of Science degree in psychology & mathematics at the CW Post Campus of Long Island University. He has spent more than 4 decades in various roles in business. As an experienced sales professional, his leadership has brought success to large and small organizations as well as his own endeavors. Along with a partner, Rick is a U.S. Patent holder for a unique online auction format that combines a "no per-bid fee" concept with the excitement of other auction platforms.
More recently, he has expanded his focus to the digital marketing arena in addition to IT solutions for small to large-size businesses. With a deep understanding of all phases of business computing and support, Rick owns and manages Network Fusion. Locally based in the New York metropolitan area, this digital marketing agency provides portals for inviting and tracking online reviews, media citations as well as custom videos to enhance your Google ranking. Rick will help differentiate your business in today's competitive environment & enhance your "Online Reputation".
Does your online presence include compelling invitations to do business?
BVisible Solutions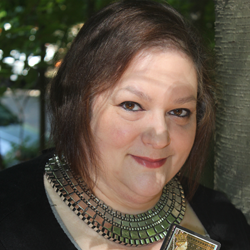 Zhenya Amditis, Ph.D.
Presenter
Zhenya holds a Ph.D. in intellectual history focusing on literature and culture of the Victorian era, particularly the connections between women, love, folklore, and the supernatural. She currently serves on the faculty of Westchester Community College, where she teaches courses ranging from writing to spiritual development. Her time in the academy taught her many skills such as teaching, coaching, designing educational materials, planning, and counseling adult learners.
As a psychic, Zhenya has been communicating with the spirit realm since the age of three. Today, not only does she possess academic expertise in the occult arts (particularly divination), but she also has more than 30 years of experience helping people to answer life's questions through the tarot, spirit mediumship, and direct communication with a client's spirit guides and the angels. Readings are custom-tailored to the client's individual questions in order to provide them with the most meaningful and inspiring experience possible.
Zhenya offers clients a perspective based on their higher selves, divine guidance, and many years of professional coaching and teaching experience. Spirit can help her to shed light on career choice, romance, finances, bad habits, business—whatever you want to know more about. If you need more clarity, give her a call today at 914-257-3663.
For people who want to understand Spirit's plans for the love-lives, keep an eye out for Zhenya's work in progress, Hey! Where's My Soulmate? coming out in print in 2019. Check her blog for excerpts from the manuscript.
BVisible Solutions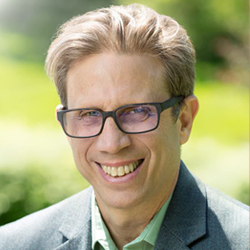 Ed Shanker
Presenter
Ed Shanker is President of Meeting Tree Computer Corp. which provides Managed IT Department services to small and medium businesses in the Hudson Valley. He has been a speaker at business conferences, continuing legal education seminars and other events. For over 10 years he taught at Pace University as an Adjunct Professor.
Prior to founding his business, Ed earned a Master of Science degree in Information Systems from Pace University. He worked at Control Data Corporation and Geigy Labs as a programmer/analyst.
Ed is proud that he has served some of the same clients for over 30 years. At Meeting Tree Computer customers are considered the most important business asset they have. Ed's expert knowledge has kept his clients' IT systems safe, protected and up and running for many years.
BVisible Solutions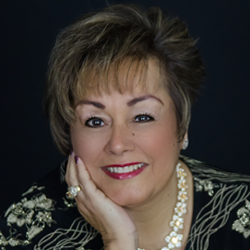 Marie Vega-Byrne
Presenter
A kindergarden reject and a woman of recovery, Marie Vega-Byrne believes that the impossible is possible. Growing up in the New York City housing projects has taught her that knowing yourself and your potential are the first keys to self-awareness. A transformational life coach Marie steps into the I AM of understanding a new freedom, a happiness, of not regretting the past or shutting the door on it and comprehending the word serenity.
Marie is an experienced former corporate professional with expertise in succession planning and talent development. She transitioned her professional growth into the real estate title insurance and paralegal industries moving on into coaching. She has shared the stage with world-renowned leaders in the personal development arena such as Mary Morrissey, Tony George, Les Brown and Paul Martinelli. Marie's coaching is designed to guide individuals and professionals through a proprietary discovery framework so that they can gain insight and clarity around their contributions to themselves, their family and their community. It's about helping people find the brilliance inside their ruby. To do that, she encourage clients to begin a journey to excavate, discover and uncover the gems within themselves.
Clients who experience Marie's work are inspired to specifically define their 'WHY' not their 'how'.
Now I don't know what it is that you are facing. But I know this about you. That you are in the art of becoming, for you are, a son, you are a daughter of the Infinite; of the Most High…to be everything you want to be, to give everything you want to give…to build your dream life!
Know that there is always a solution available for any situation you may be facing.
Your job is to stay open to that possibility…
Believing In You!
BVisible Solutions